[row]
[column lg="6″ md="12″ sm="12″ xs="12″ ]
Teenagers improve their listening comprehension, reading and writing skills and get prepared at their next exam.
Therefore, we prepare to the next school exam as well as final examination.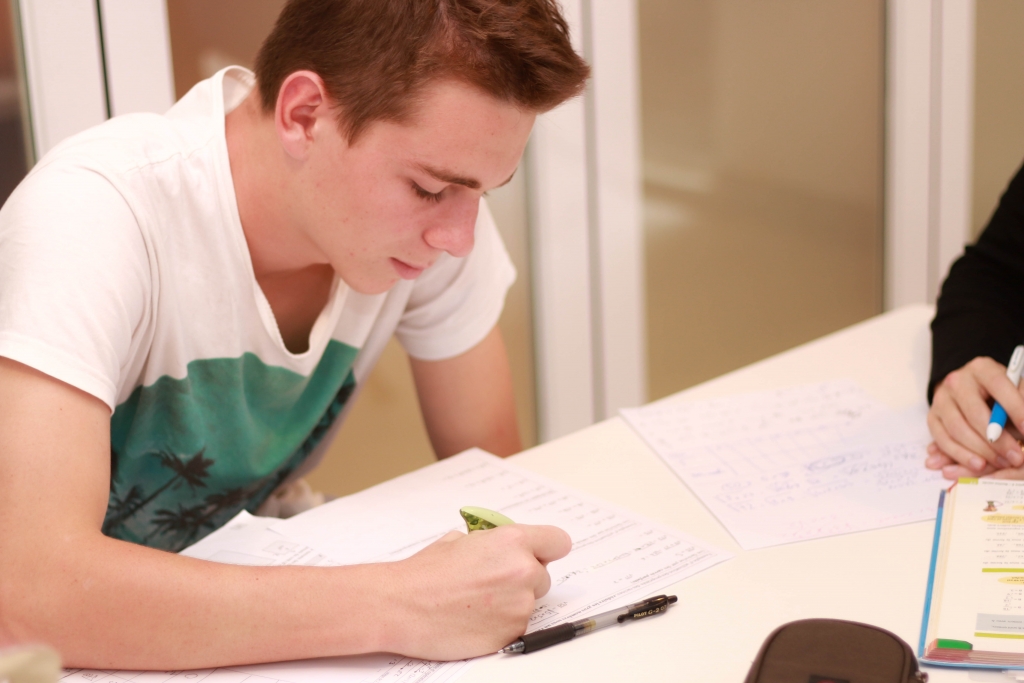 [/column]
[column lg="6″ md="12″ sm="12″ xs="12″ ]
OUR GOALS
Teenagers' confidence in communicating in French and the achievement of fluency in French language are the aim of our French classes.
TAILOR-MADE LESSONS
Secondary school students take pleasure in improving their French and expressing themselves through videos, activities or role-plays, following their personal learning path and interest.
Tailor-made mock exams are fully integrated in our learning paths to assess the progression, familiarise them to the requirements of exams, and maximise future grades!
THE STRUCTURE:
A 100% French speaking environment. Our 90 min class are limited to 5 students where each student benefits from optimal interaction and personalized support from our qualified and experienced teachers.
[/column]
[/row]
[well type="well-sm"]
4 PROGRAMMES BASED ON EVERY STUDENT'S NEEDS, LEVELS and GOALS
STARTER – TO TAKE UP A NEW LANGUAGE
A 20 sessions programme to get familiar with the basis of French language and start to communicate in an entertaining way through videos, games and play-roles;
FUNDATIONS: DELF JUNIOR A1 & A2 – IGCSE French:Secondary school students take part in communicative situations with videos and dialogs, games and play-roles. They improve their vocabulary, conjugation and grammatical skills. All the points of the exams of IGCSE French, DELFJUNIOR A1 and DELF JUNIOR A2 are studied in depth to achieve the best grades;.
INTERMEDIATE to ADVANCED: DELF JUNIOR B1 & B2 – FRENCH IB (SL or HL) – HKDSE:
In addition to communicative situations, face original French documents (newspaper articles, radio & tv-shows, extract of novels. Share ideas and become a social actor. The curriculum is tailored to follow the requirements of the French IB SL or HL, the HKDSE and DELF JUNIOR B1 and B2 exams. All the points of the curriculum are studied in depth;
FRENCH NATIVE SPEAKER: French A IB – CNED complement or alternative :For French Native Speakers, our program strictly follows the requirements of French Ministry of Education, offers a great alternative (or complement) to CNED and get you prepared to the French A IB.
Secondary school students are recommended to attend French classes twice a week to guarantee rapid progression.
[/well]