[row]
[column lg="6″ md="12″ sm="12″ xs="12″ ]
Our French Classes for children focus on development of speaking capacity through French youth literature, songs and games.
We prepare kids according to their level to DELF PRIM A1.1, DELF PRIM A1, DELF PRIM A2 and French Primary School Curriculum (CNED) examinations.
Therefore, primary school students will improve his/her listening comprehension, reading and writing skills.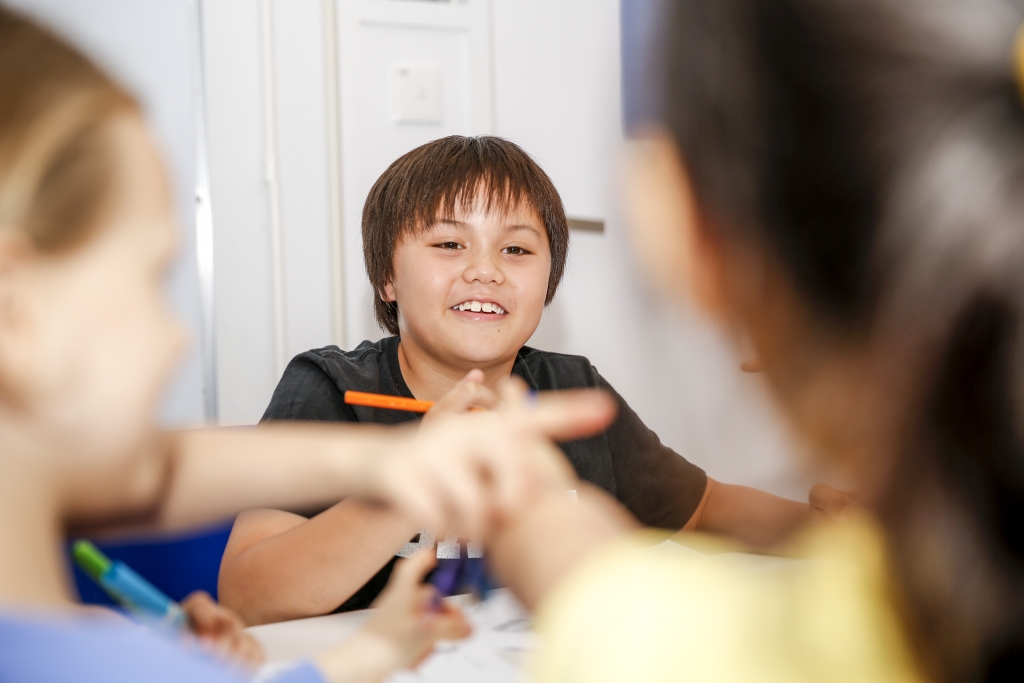 [/column]
[column lg="6″ md="12″ sm="12″ xs="12″ ]
OUR GOALS
Children's confidence in communicating in French as well as their development into an all-round individual are the aim of our Primary School programs.
TAILOR-MADE LESSONS
Children take pleasure in making progress in French and expressing themself through interest appropriate projects, activities or role-plays, following their personal learning path.
THE STRUCTURE:
Children are immersed in a 100% French speaking environment. Our 90 min class are limited to 5 students where they will benefit from optimal interaction and personalised support from our qualified and experienced tutors.
[/column]
[/row]
[well type="well-sm"]
3 PROGRAMMES BASED ON YOUR CHILD'S NEEDS/LEVELS
DELF PRIM A1.1 / DELF PRIM A1:
Children are involved in fun projects using books and songs to give them the French language foundation. Students prepare French DELF PRIM A1.1 and A1.
DELF PRIM A2:Children's French foundations are reinforced by reading albums and participating in collective projects. Students prepare French DELF PrimA2.
FRENCH FOR NATIVE SPEAKERS – CNED Complement or Alternative:
Classes dedicated to French Native speaker in International or Local stream. Our curriculum are conceived in the strict respect of the Education National Program for primary. Therefore, French for Native Speakers program is a an alternative (or complement) to CNED solutions.
Children recommended to attend our French lessons twice a week to guarantee his/her rapid progression.
[/well]
[row]
[column lg="6″ md="12″ sm="12″ xs="12″ ]
TESTIMONIALS
"My daughter Mia has been attending Primary school program for over one year. And she enjoys the weekly classes a lot! During the lessons, she gains lots of vocabulary through the songs, games, stories and more. Mia looks forward to going to the centre each week and is constantly surprising me with the things she has learned there. As a non-French-speaking parent, it's amazing to see that she is confident to talk to her teachers and classmates in French. The environment at the school is warm, stimulating and maturing. We are so grateful that our friend recommended it!"
"Céleste attends French for Native speaker program for 2 years now and I'm very pleased with her progress! Thanks to a great team, a mix of innovative and traditional teachings technics, as a French speaking dad, I can see how her language skills improved. The class with only few students enables the teacher to tailor made the lesson accordingly to the level of each student. This creates a positive momentum between the kids for faster progression."
[/column]
[column lg="6″ md="12″ sm="12″ xs="12″ ]
SOME EXAMPLES
Our 6 years old students have read the book M'Toto and tell the story with their own words!

[/column]
[/row]